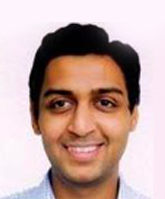 Mr. Rahul Kayan Director & CEO36 years, is a Director & CEO of the Company. He holds a Bachelors Degree of Science in Finance & Marketing from Leonard N. Stern School of Business, New York University. He has worked with Merrill Lynch –New York. He has above 12 years of experience in Prime Brokerage, Equity Research, Risk Management and Marketing of Equity, Mutual Fund and Debt Linked Product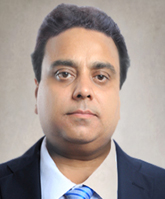 Mr. Ashiwini Kumar Tripathi Managing Director51 years, is the Managing Director of the Company. He has PGDM Degree with Specialization in Finance and has more than 28 years of experience in Capital Markets. He has worked with Wealth Management Advisory Services Limited, a once SEBI Registered Portfolio Manager and has played an instrumental role in providing Portfolio Management Services to HNI's and Corporates.
Mr. Sudipto DattaDesignated Director & Compliance Officer52 years, is the Designated Director & Compliance Officer of the Company. Sudipto is a Graduate in Economics, Post Graduate in Business Management and Post Graduate in Law, having 30 years of diverse experience. His extensive career spans across all facets of financial services specially all functions ranging from the field of Stock Broking & Depository Operations, Compliance, Legal, Corporate Strategy, HR & Talent Acquisition, Research & Investments. Sudipto is associated with the Group over 27 years and had been the backbone to play an instrumental role in formulating structured systems for the Group Operations, HR Policies, Regulatory Compliance and to hold the Legal Fort.