A RICH HERITAGE
• Stewart & Co. and C. Mackertich, a legacy of 100 years with a rich heritage.
• 1994 – Stewart & Mackertich is born, as the two entities merge to create an
integrated Wealth Advisory and Equity Broking House.
• Establish themselves as an integrated Wealth Advisory and Equity Broking House,
catering to FII's, Banks, Corporate, HNI's and Retail clients (through Associated
Partners, Sub-Broker).
• Inspired by the rich heritage of the company, belief in building long term
relationships with clients and associates by laying emphasis on transparent and
ethical dealings.
• Sustenance through the ages is proof of our practice in the noble art of finance
with professionalism, skill and transparency.
• Emphasis on transparent and ethical dealings are backbone to our age old
sustenance
❑ Mr. Sevantilal Shah: A stalwart in the broking industry with unparalleled expertise in the capital markets. As a member of the CSE and its
governing board, he had been instrumental in institutionalizing stock broking. He is the founder promoter of Stewart & Company.
❑ Mr. Ajay Kumar Kayan: Under the able leadership of Mr. Kayan, C. Mackertich progressed leaps and bounds through long lasting relationships
with Institutions, Corporate houses, HNIs, which he built brick by brick over the years. He along with Mr. Utsav Parekh, visualized the synergy
and paved the way for the formation of Stewart & Mackertich.
❑ Mr. Utsav Parekh: As a partner of Stewart & Company, he visualized the need for corporatisation in Investment & Merchant Banking and laid
foundation of SMIFS Capital Markets Ltd. as a leading Merchant Banking company in Eastern India. He has long lasting relationships with
leading corporate houses and is one of the most respected Merchant Banker.
❑ Mr. Yogendra Shah: Started his career as a member of the BSE. Since 1979 he built excellent rapport with leading corporate houses,
institutions and HNIs. He visualized the need to corporatize the broking business and was one of the first few brokers who corporatized his
individual membership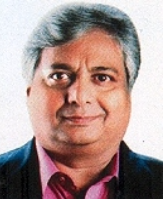 ❑ Mr. Rahul Kayan, is CEO & Director of the Company. He holds a Bachelors Degree of Science in Finance & Marketing from Leonard N. Stern
School of Business, New York University. He has worked with Merrill Lynch – New York. He has 12 years of experience in Prime Brokerage,
Equity Research, Risk Management and Marketing of Equity, Mutual Fund, Structured & Debt Linked Product.
❑ Mr. Ashiwini Kumar Tripathi, is Managing Director of the Company. He has PGDM Degree with Specialization in Finance and has more than
25 years of experience in Capital Markets. He has worked with Wealth Management Advisory Services Limited, a once SEBI Registered
Portfolio Manager and has played an instrumental role in providing Portfolio Management Services to HNIs and Corporates.
❑ Mr. Sudipto Datta, is a Graduate in Economics, Post Graduate in Business Management and Post Graduate in Law, having 28 years of
diverse experience ranging from the field of Research, Investments, Debt Market, HR & Talent Acquisition, Stock Broking & Depository
Operations, Statutory Compliance & Legal.
Sudipto is associated with the Group over 25 years and had been the backbone to play an
instrumental role in formulating structured systems for the Group Operations, HR Policies, Regulatory Compliance and to hold the Legal
Fort.
❑ Shivaji Roy, a Post Graduate in Business Management from Indian Institute of Planning & Management, joined the Group as President –
Business Development in August 2017. He has 23 years of experience in Capital Market with core focus on various business operational
functions and also in the field of Telecom & FMCG. Prior to joining the Group, he was associated with Achievers Equities as a Director and
prior to Achievers, he was with Axis Securities, MF Global Sify Securities, ICIC Securities Ltd. and had also been with Airtel and Nestle India.
He also oversees the Administrative, Human Resource, Risk Management related affairs of the Company along with other Business
Operations and managing all associated risks. Shivaji is gifted with excellent operational and client management skills to operate
collaboratively with his team members to achieve a common goal.
The strategies of SMIFS revolves around the age-old Legacy, which is built upon Trust and led to Growth
of the company and its associates through "Thought Leadership, Innovation , Efficiency, Revenue".
Thought Leadership – Under the able guidance of experienced promoters and senior management, the
team at SMIFS provide the support to clients and business associates on a continuous basis,
unparalleled in financial services sector and global in nature.
Innovation – We adopt innovation as and when it comes in the fast changing landscape of securities
business. Creativity and innovation in Research and Advisory, adoption of superior technologies,
investment product developments are key
Efficiency – Improving speed, quality, retention of key members and effective use of resources to deliver
quality services are key focus areas to increase efficiency.
Revenue – Generating more revenue requires us to develop strategic insights about our clients needs
and goals, to elevate and broaden our mutually beneficial relationship and scaling up our contribution
to clients' businesses.
We continuously strategize to see growth to our high quality people and clients in the long term, as
they are the foundation to the growth of the organization. We instil and promote a culture of
entrepreneurship, reward high performance and motivate to see overall growth in the organization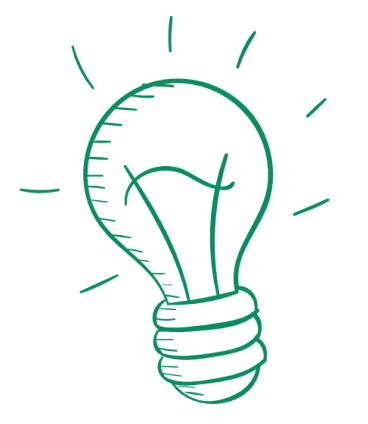 VALUES AND PRINCIPLES
People
We care about people and the role
of work in their lives. We respect
people as individuals, trusting
them, supporting them, enabling
them to achieve their aims in work
and in life.
We help people develop their
careers through planning, work,
coaching and training.
We recognize everyone's
contribution to our success – our
staff, our clients and our
candidates. We encourage and
reward achievement.
Knowledge
We share our knowledge, our
expertise and our resources so that
everyone understands what is
important now and what's
happening next in the world of
work – and knows how best to
respond.
We actively listen and act upon this
information to improve our
relationships, solutions and
services.
Based on our understanding of the
world we actively pursue the
development and adoption of the
best practices worldwide.
Innovation
We lead in the world of work. We
dare to innovate, to pioneer and to
evolve.
We never accept the status quo.
We constantly challenge the norm
to find new and better ways of
doing things.
We thrive on our entrepreneurial
spirit and speed of response; taking
risks, knowing that we will not
always succeed, but never exposing
our clients to risk.
DEPOSITORY AND REPOSITORY
ONLINE AND MOBILE TRADING
TAX SAVING INSTRUMENT AND FIXED DEPOSIT
STRENGTHS
❑ Age old seasoned brand with Solid Financial Profile
❑ Superior Execution Capabilities
❑ Broad Based Clientele
❑ Exclusive Foreign Broking Desk
❑ Effective Research Availability
❑ Superior execution capabilities
❑ Comprehensive Infrastructure
RESEARCH TOOL AND PROCESSES
Research team work on both top down and bottom up approaches to generate
investment ideas which generally are ahead of the time.
Research team visit plants, meet senior/mid/junior management team, attend
to conference calls, AGMs on a regular basis to update and also track
developments in the companies under coverage or to be covered.
Having experienced research team supported with stalwarts of the industry as
promoters gives us much needed edge in terms of access to batteries of
management and industry experts. This helps us in finding emerging trends.
Annual report analysis from every angle including ESG, in-depth financial
modelling, using different techniques of valuations with special focus on cash
flow and access to loads of industry database and Bloomberg are some of our
USPs.
KNOWLEDGE BASED ADVISORY MODEL
Integration of capital market products, with advisory products for a complete outlook
of perfect portfolio advice-with a live portfolio tracker for an effective tracking system.
• At SMIFS, we redefine wealth creation for various life stages through innovative,
systematic and disciplined investment planning together with superior service,
commitment, and focus on consistent high quality.
• We believe delivery of Research & Advisory is more important than just good
research. Market is flooded with entry strategies but it grossly lacks the exit strategy,
particularly for investors who follow fundamental research.
• At SMIFS, we have defined strategies to advise long term investors and short term
traders.
INSTITUTIONAL CLIENT LIST
MUTUAL FUNDS, BANKS & INSURANCE COS
HDFC Mutual Fund
ICICI Prudential Mutual Fund
Sundaram Mutual Fund
Aditya Birla Mutual Fund
IIFL Mutual Fund
Principal Mutual Fund
Quant Mutual Fund
LIC Pension Fund
General Insurance Corporation
United India Insurance
ICICI Bank
South India Bank
Nippon Mutual Fund
Invesco Mutual Fund
DSP Mutual Fund
Edelweiss Mutual Fund
IDBI Mutual Fund
LIC Mutual Fund
Taurus Mutual Fund
SBI General Insurance
National Insurance Corporation
Hornbill Capital Orchid Fund
Punjab National Bank
Axis Bank
FOREIGN INSTITUTIONAL INVESTORS
Jupiter Asset Management
Royal Bank of Scotland
Natwest Bank Plc.
Cresta Fund
Lotus Global Investment.
Teachers Retirement
– Pension Reserves
Asia Invt. Corpn. Mauritius
Kemnay Invt. Fund
Aquarius India Opporn.
UCO Bank
Indian Bank
Indian Overseas Bank
GMO – Group
Commonwealth of Massch.
Mavi Investment
Albula Investment
GGI Fund Ltd.
India Man Fund
APMS Investment
Eriska Investment
LTS Investment
NABARD
Bank of India
Dhanlaxmi Bank
PORTFOLIO MANAGEMENT SERVICES
SEBI REGISTERED PORTFOLIO MANAGER
REGISTRATION No. IMP000004623
MISSION:
To be Reliable Managers to Our Clients Wealth, and deliver higher returns than benchmarks in a Rational,
Intelligent, Scalable and Repeatable manner
PMS INTRODUCTION
We are a SEBI registered Portfolio Manager
• We are in the business of Managing Wealth through PMS
• We have 11 branches (headquarter in Kolkata) and 57000+ active clients.
• Investment decision is taken by a Committee of Core Group with average experience of
~20 years in Stock Market.
 Key Members of PMS Committee
❑ Mr Rahul Kayan
❑ Mr Ashwini Kumar Tripathi
❑ Mr. Sharad Avasthi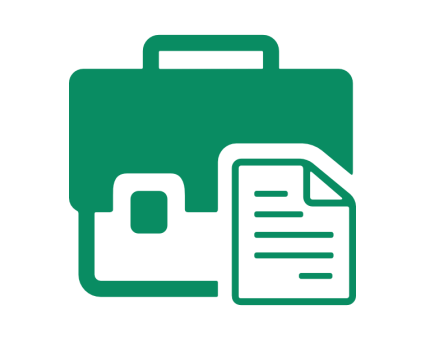 SMIFS FLAGSHIP PMS PRODUCT
SMIFS Evergreen
The solid, long term investment product
The sturdiest, evergreen plant that yield sweet fruits, season after season
We take tender loving care of these plants, and they become trees.
Belong to solid gene pool, and give a decent harvest in almost all seasons.
They can withstand bad weather. These are plants we sow for long term.
SMIFS Harvest
Moderate risk, Medium to Long term product.
For investors who want a slight more aggressive investment approach
 Product offering is driven by the fact some crops grow quicker
They are also more vulnerable and needs more monitoring
Reap a larger harvest by planting a few crops in fast growth farm
Investment call based on risk profile, so that your harvest is larger.
SMIFS EVERGREEN
Our solid, long term investment product is called SMIFS Evergreen. They come from a solid gene pool and give a decent harvest in almost all seasons.
They can withstand bad weather. These are the plants that we sow for the long term.
Investment Philosophy – Capital Preservation with Solid &


Steady Growth.
 Strategy – Invest in fundamentally strong companies available


at affordable valuation. Invest in large caps and blue chips
 Maximum Weightage – Stock 15% and Sector 25%
Investment timeframe – Long term Holding
Sectoral Bias – Across the spectrum with no particular bias
SMIFS HARVEST
SMIFS Harvest is our moderate risk portfolio. We recognize that some of our investors want a slightly more aggressive investment philosophy to drive
their investments.
Investment Philosophy – Take calculated risks and achieve


significant growth
Strategy – Find clearly identifiable growth stocks at an early stage


so as to ride the surge in value at the right time.
Maximum Weightage – Stock 20%, Sector 30%
Investment timeframe – Medium to long term, from 6 to 18


months. Expect some churn arising out of investment review.
Sectoral Bias – Focus on high-growth sectors in India
MODUS AND FEE STRUCTURE
➢ Client/customer signs agreement with PMS manager
➢ A "Portfolio Account" is created
➢ PMS manager operates a "Pool Account" for all clients
➢ PMS manager buys and sells in this pool account
➢ Allocates trades to individual clients' Portfolio Accounts
➢ Separate slices tracked daily for each client
➢ Dividend, bonus, rights benefit is available to each client
➢ Fees : can be charged on fixed or profit-share basis
FEE STRUCTURE FOR SMIFS PRODUCTS
➢ Under Fixed Plan 2% per annum of the Average Daily Value of the portfolio,
payable quarterly.
➢ Under variable plan A 1% of the portfolio amount plus 10% of the profit above an
annualized return of 10%, payable quarterly.
➢ Under variable plan B, 20% of profit payable Half Yearly
➢ BROKERAGE & STATUTORY CHARGES EXTRA
What If ?
➢ You have some shares already
– We can take either cash or securities (or both) towards your PMS
➢ After we start, you need all the money or a part.
– You can take it back anytime, no restrictions
We need a selling time-window (typically 7 days, else immediate)
➢ You want to infuse fresh/additional corpus
– We take cash and/or securities towards your PMS, anytime
➢ You are unhappy
– We respect your right to be dissatisfied with our services
– You can withdraw your money, no restrictions
Disclaimer
The above presentation is prepared by SMIFS Ltd to show case our Portfolio Management Services. We are a SEBI registered Portfolio Manager and comply with the
guidelines as laid out by the them. The presentation is not a solicitation or an inducement to BUY/SELL/HOLD any securities. The followers of the presentation are advised
to refer to their advisors before making any commitment.
Past performance of our Portfolio Management Services Products are not a guarantee of future performance, hence any decision to start Portfolio Management Services
with SMIFS Ltd. is solely at the discretion /risk of the investor/investors.
SMIFS Ltd, its subsidiaries, or any of its directors, employees, agents, and representatives shall not be liable for any damages whether direct or indirect, incidental, special
or consequential including lost revenue or lost profits that may arise from or in connection with the use of the information, opinions expressed in the above presentation.
Disclosure: Clients/associates of SMIFS Group may be holding positions in equities or their derivatives which are part of the portfolio under various schemes. We ensure
all compliance is adhered to with our portfolio Management Services, this report/reports/opinion or views expressed.